A few of my happy clients!
Lisa Critchley
OnTrack Tutor, Murdoch University
In preparation for my first academic position, I enlisted Jeni as my editor for my job application. Jeni took on the role with enthusiasm and professionalism. The help she provided was insightful and valuable. Needless to say I got the job and my new position starts next Monday. Thanks, Jeni. I am truly grateful for your editorial talents, your support and your kindness. A wonderful all-round service!
Clinton Power
Founder, Australia Counselling: Directory for Counsellors, Psychotherapists and Psychologists
Jeni is an outstanding editor who has a keen eye for catching small, but important edits to help your writing stand out. I was impressed by the level of research that Jeni did, even catching important edits after my copy had been edited by another editor. She also offered me helpful suggestions on the prose and grammar of my writing in order to improve it. She is the consummate professional with outstanding attention to detail. I wouldn't hesitate in recommending Jeni to anyone who is looking for a high-quality editor for their writing or book.
Alan Gibney
Science fiction novelist
Thank you so much for all the editing work you did for me on my short story, The Cyanide Factor. Your comments were rather flattering and have added to my confidence in writing. Having my work professionally edited has proven most helpful, I do now feel re-energised to further pursue my writing.
Sharryn O'Shaughnessy
Family historian
I recently asked Jeni to assist me by editing a summary of my family history research. Her diligent eye for consistency in style plus improved punctuation led to better phrasing. The result? My story now flows and makes for very easy reading. I am delighted to recommend Jeni's work.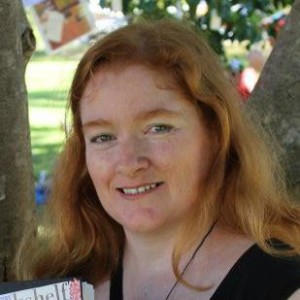 Lynda Parker
Fiction novelist
Jeni provided a structural edit on my science fiction manuscript (the first in a three book series). This was the first time I'd worked with Jeni and I found her editing and feedback brilliant. She pointed out things that I hadn't noticed to make my work and books better; and encouraged me to move forward to get them published. Thank you Jeni!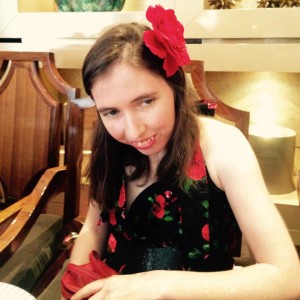 Samantha Rogers
Poet
Jeni helped me with my very first poetry Her editing and feedback were very helpful. She gave me the confidence to go ahead and publish it.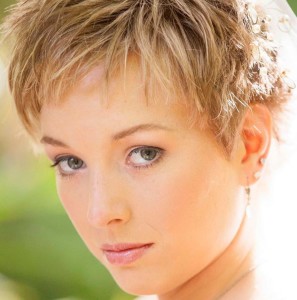 Sian Bray
Journalist at Worldette
Jeni did an amazing job with my resume. She helped me find my audience and made my message clear and precise. I'd been looking for work for nearly six months. After Jeni edited my resume, I found work I love in just two weeks.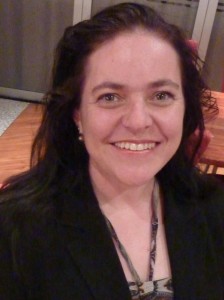 Stacey Huish
Author of 'Communication Impact'
Jeni Lewington is remarkable! She took my raw manuscript and with her magic touch brought the whole book alive and the essence of my message through to the readers. I had gone through three different editors (all of whom gave the book back to me telling me it was too much work for them to do) before I found Jeni. She took on this project and saw it through to completion. If you want an editor who does more than fix spelling, grammar and punctuation, then choose Jeni! Jeni comes with my personal recommendation for all editing work.
Roz Howland
Certified Productive Environment Specialist ( CPES ) EXPERT Accredited Professional Organiser
Jeni took my editing pain away! She picked up all the little details I never could have. I was really happy to have my completed brochures in such a short time and can't wait for Jeni to run her eye over my other material very soon.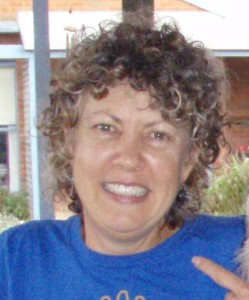 Alison Bird
Ali Art
Jeni edited my PowerPoint presentation and was very fast and accurate, also offering excellent creative suggestions for improvement. She is generous, fair, well-organised and a pleasure to work with.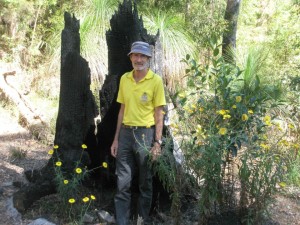 Colin Westwood
BA Sociology, Griffith University
Jeni Lewington assisted me by editing some of my university assignments. I am pleased and delighted to be able to say that a high distinction was achieved in these subjects. I can recommend Jeni as a skilled and efficient editor should you require such a service. 
Nicole Moly
I was very impressed with Jeni's editing services. She is very efficient in the way she does things and gives good constructive feedback. I will definitely be going back to her next time I need something edited. Thanks again, Nicole
Benjamin Ryan
Fantasy writer
Jeni helped me structurally rethink my fantasy manuscript, which I've been writing and re-writing on and off for almost ten years. She enabled me to think outside the box, and has given me the courage to think critically about what is important in a story, and more importantly, what is not. I am finally ready to move forward and try my hand at publishing, and take the valuable knowledge I've garnered to a new story already in the making. Thank you, Jeni.